Ecodis products are based on recognized ecological labels and are certified by independent organizations. Products are made of a maximum of organic ingredients and are manufactured with the maximum of French or Occidental Europe materials.

Carbon Index (CI)


Linked to the « Zero CO2 » approach, the carbon index is calculated for some products of La droguerie écologique® and La droguerie écopratique® ranges.
This approach is a volunteer one to objectively evaluate products' impact on the environment and to be transparent in the communication with the users.

Organic and ecological textiles GOTS

Beyond a requirement of natural fibers from organic farming, GOTS label is including strict environmental demands all along the confection chain as well as a demand on social criteria (wages, social guarantees…) for manufacturers. Labeling is specific and validated for each product to supply a reliable guarantee to the consumer. To find more information: www.global-standard.org
Ecodis has been certified according to the Global Textile Standard (GOTS) requirements by Ecocert Greenlife SAS for around 48 textiles products such as home textiles, hygiene products and clothes.

Natural and organic cosmetics COSMOS


COSMOS is an international label for cosmetics created by the organizations Cosmebio, Ecocert Greenlife, Icea, BDIH and Soil association. This is the most demanding and the most complete requirements specification for ecological and organic cosmetics. It promotes the use of organic ingredients, production and transformation processes that respect the environment and human health and the integration and development of the "green chemistry". To find more information: www.cosmos-standard.org
Ecodis has been certified according to the COSMOS requirements by Bureau Veritas Certification.


FSC® (Forest Stewardship Council)the responsible forest management


This international label has objectives of preservation, sustainable exploitation, forests valorization and biotopes' and forest communities' respect. FSC® (Forest Stewardship Council) rules are the strictest in terms of forestry as well as in terms of social and environmental requirements.
To find more information: https://us.fsc.org
Ecodis received the control attestation from FSC® that guarantees the traceability of FSC® products distributed to our customers. Labeling of these 72 products is with the FSC® logo.
Ecodis register number:
FCBA-COC-000238

Ecodetergent : an ecolabel for detergent products


Ecocert has created two levels of labels for detergent products. Both of them aimed at a higher level than the French or the European regulation. The first level, "Ecodetergent", guarantees a real valorization of agro-resources and a real practice of environment care all along the production chain. The second level, "Ecodetergent with organic ingredients", imposes, on top of the first level, a minimum of 10% of organic ingredients.
To find more information: www.ecocert.com/ecodetergents
24 products have been certified « Ecodergents with organic ingredients ».

Organic farming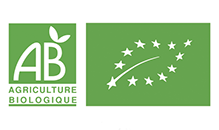 The French and Europeans ecolabels for products coming from organic farming is the guarantee of the respect of environment by banning, for ex, chemical products and GMOs. Ecoproducts designed by Ecodis favour vegetal raw material issued from organic farming: linseed oil, palm oil, beeswax, carnauba wax, ethanol…
To find more information: www.agencebio.org
4 products sold by Ecodis are certified Organic farming by Ecocert organization.