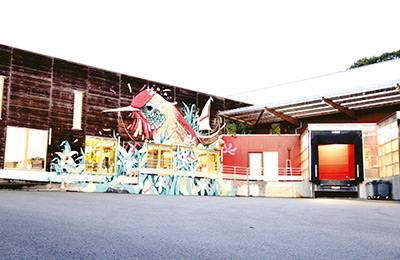 Ecodyssée is an Endowment Fund created on 1st January 2017. The entire capital of Ecodis is now held by this non-profit legal entity. It is the first time in France!

The Endowment fund of Ecodis, a legal innovation supporting ecology.
Why did we create this Endowment Fund?
The primary motivation was to sustain the alternative economic and social model of Ecodis. In a world ruled by economy, including in the biological sector, which is more and more structuring and concentrating, Ecodis wants to favour initiatives at human scale. Ecodyssée enables then to block any takeover attempt by big companies.

The Endowment Fund enables Ecodis to keep going on without any shareholder. This prevents the enterprise (in the long term) from changing its economic model. Thanks to this legal scheme, the question of shares' sales and business transmission no longer arises from a financial point of view.
Ecodyssée is run by a very confined board of directors, which consists of Ecodis managers and external co-opted members, sharing the values of the enterprise. Now the challenge is of a human nature: Ecodis will have to find new members for each generation, willing to maintain this altruistic and collaborative model while still being realistic from an economic point of view.
What is the of this Endowment Fund?
Ecodis embodies values of innovation, cooperation, solidarity, pragmatism and ethics. The company seeks to support social and ecological projects, in France and abroad.

The Group wishes -within the means at its disposal- to contribute to the respect of the biosphere and human individuals. This way, Ecodis is financing and helping to set up projects in favour of the ecological, economic, energy, social and financial transition.
A part of Ecodis' results will be transferred to the Endowment fund every year.