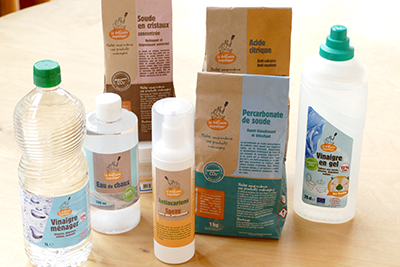 Products of La droguerie écopratique® fullfill usefully the range La droguerie écologique® and have the same slogan: "Make your own cleaning products!" with efficient and economical products:
– Simple, concentrated and multi-purpose products that offer an alternative to complex and expensive formulations from numerous brands.
– Products are manufactured in France or Western Europe with the minimum of energy and raw materials to reserve environment and local jobs.
These products need precautions for use. Always read the label and product information before use.
To learn more about the use of La droguerie écopratique® products, find out the brochure The DIY recipe book and visit the website dedicated to these products' range: http://www.la-droguerie-eco.com