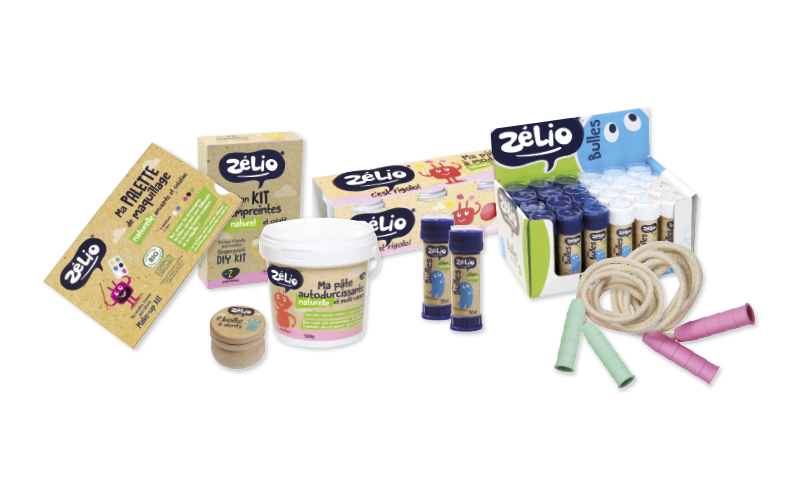 Zélio®, a range dedicated to the youngest' natural world and designed with the concern of their age and their development.
– Washable pads in organic cotton or natural sponges for the daily toilet allow to naturally take care of babies.
–  a world of natural creative leisures made in France dedicated to the eco-friendly kids! A smooth play dough or a self-hardening dough to imagine original and unlimited creations! Organic soap bubbles to have fun at every age!