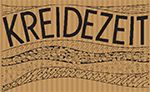 KREIDEZEIT is a specific painting brand among the artisanal painting: beautiful and based on natural components, they have been designed for today's home with old recipes and painting methods.
Due to a new regulation on the labeling of products with solvents, Ecodis has decided to remove these products from its painting catalogue. Colorless or colored oil glazes, solid linseed oil and castor oil, primer and finish paints with linseed oil, turpentine spirit and orange oil, solid wax for soil and garden furniture.
Technical data sheets:







Discover Kreidezeit color charts!

DERIVERY is a family company located in Normandy that produces TASSILI painting range since 1921. In 2006, they launched the first French mural painting with severe ecological criteria. This coherence will be awarded by the PURE label, certified by Ecocert Greenlife.
TASSILI rang meets strict ecological requirements as well as technical performance (high covering power, large choice of substrates, washable and stability over time) and a wide color chart.
Technical data sheets:  Peinture primaire,  Peinture finition mate  et  Peinture Satin plus finition
Discover Tassili color charts!