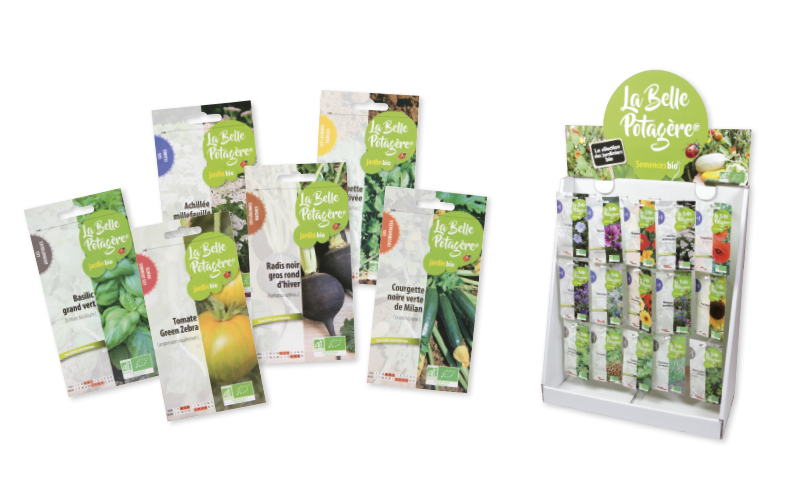 The ecofriendly garden by La Belle Potagère®
– La Belle Potagère® has selected 56 varieties of vegetable and flower seeds.
– They are organic, non-hybrids, ancient for most of them and cultivated in France and Western Europe by little producers. These seeds have been strictly controlled before packing in France.
La Belle Potagère® means seeds that are hardy, accessible to every gardener, adaptable to every area and with well-known taste quality.