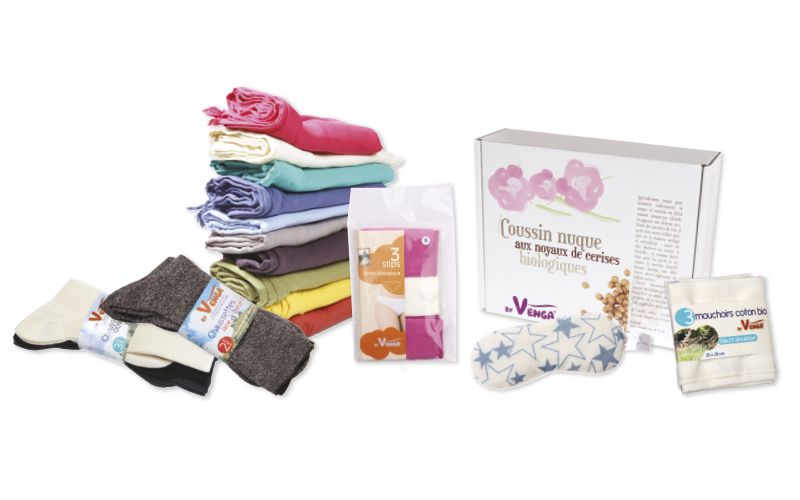 By Venga® is the textile, comfortable and ecological range for the daily welfare.
– Briefs and socks in organic cotton are woven in Turkey and GOTS certified, ensuring environmental and social conditions all along the chain..
– Heat storing cushions and pillows filled with organic seeds to well-follow the head shape and to bring comfort and relaxation.
– Hot water bags made of FSC® certified latex, ensuring a sustainable management of the forests and of organic cotton to preserve our environment.