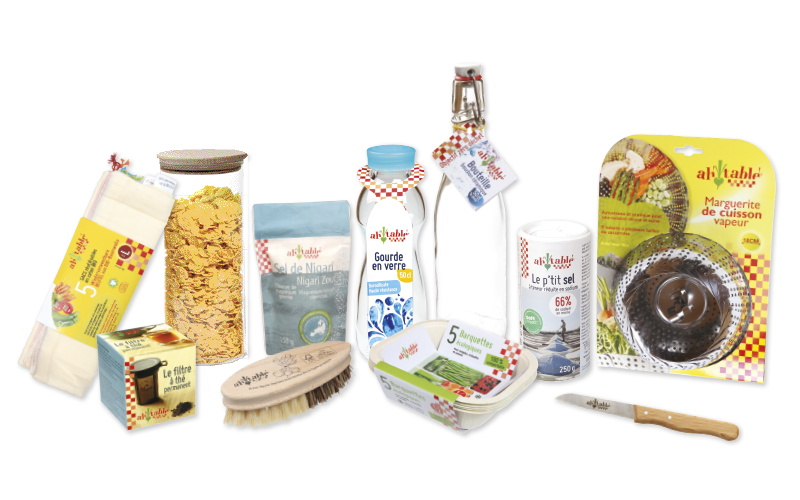 Ah! Table!® is a products range dedicated to the natural kitchen, produced in France or Europe with ecological criteria and renewable raw materials shaped by artisans.
– A selection of noble boxwood or olive wood ustensils manufactured in Jura area that contributes to maintain handmade and local jobs.
– For some utensils, FSC® certification of European forests takes part to the environment preservation and to the sustainable management of these forests.
– Preference is given to natural raw materials coming from organic farming (cotton, coco fibers, agave, terracotta). Plastic is totally or partially bio-based to produce stretch film or freezer bags.