Ecodis building is located inside the Qualiparc-labelled « parc d'activités de Kerboulard » in Saint-Nolff, commune of the Morbihan Gulf Regional Park.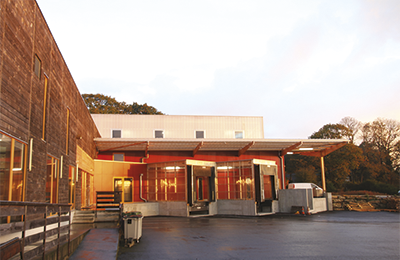 Located on a green and tree-filled area, the warehouse has been designed and built with natural and local materials to reach a good ecological balance:
– wood frame and wood siding made of breton douglas pine.
– breton cellulose wadding for insulation.
– double-glazed windows made of douglas pine and manufactured in Brittany.


– central heating system working with local wood chips.
– rainwater is collected to supply water for toilets, garden, workshop…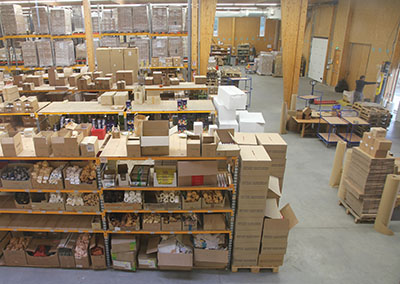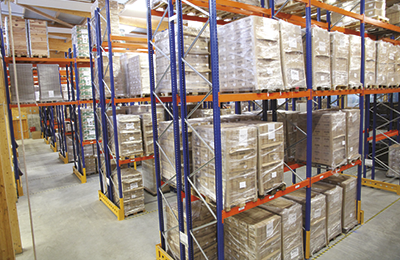 To maintain the site and a pleasant framework, we have introduced: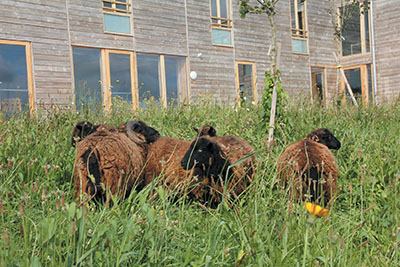 – a vegetable garden for the employees.
– a tree-planting project with local varieties (apple trees, oaks…).
– Ouessant sheep, a local and rustic race, to graze the grass.
– hives to welcome bees, essential pollinisators for life.