08/04/2019 |   Ecodis plants trees to store carbon!
---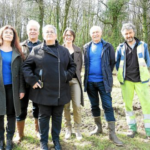 In partnership with Climactions Bretagne Sud association and the municipality of Sulniac, Ecodis participated in the planting of 450 trees in 2 phases near the company. Tree species are adapted to the climate change we are experiencing.
Ecodis carries out its carbon footprint each year and fully offsets it with various projects including tree planting. For more information:

> Read article on Ouest-france here.
> Read article on Le télégramme here.

20/12/2018  |   France 3 TV chain interested in Ecodis carbon footprint
---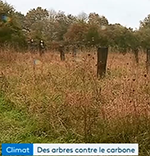 Ecodis is a « Zero Carbon » company, that means ALL the CO2 emissions due to its activity are measured and fully compensated each year.
France 3 TV was interested in this original and proactive approach aimed at limiting Ecodis environmental impact on climate change. Story of a partnership with Climactions Bretagne Sud, a local association…
13/11/2018  |   Ecodis at the « Festival des Solidarités »
---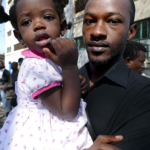 From November 16th to December 2nd.
During the « Festival des Solidarités », a photo exhibition will take place at the Dôme in Saint-Avé.
This exhibition, whose name is « Refugees experience », collects photos taken in Paris, Porte de la Chapelle, near the ring road, inside the social services… Associations that help refugees and thar are supported by Ecodis through donations made this photographic work possible and we deeply thank them.
26/01/2018  |   Workers of the ESAT of Vannes at Ecodis !
---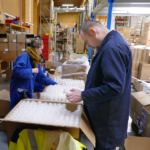 6 workers of the ESAT (disabled people establishment) of Vannes have been welcomed at the heart of the company. Their role? To prepare the planting season by conditioning vegetable and flower seeds according to the mix proposed to our customers. A precious helping hand to the Ecodis employees!
04/01/2018  |   Ecodis plants trees !
---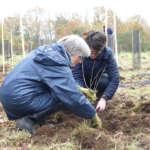 The association Climactions, the city of Séné and Ecodis have planted more than 1000 trees and thus created a carbon sink. Species that has been chosen are adapted to the forest of the future, taking into account global warming. Through this local action, Ecodis is compensating part of its gas emissions.